About Select Chiropractic
Our Mission
Our mission is simple—to educate, examine and adjust as many families as possible, and guide them towards optimal health through natural chiropractic care. We want our patients to be healthier, make better choices and have a better long-term quality of life.
Affordable Care for The Whole Family
Dr Darcy Willaert (Chiropractor) has been serving the St Albans and Kings Park communities since 2005, straight out of university. He especially enjoys interacting with the families in the area. There are several affordable family care programs available. For example, if Mum or Dad come in for care, kids under 12 receive a free adjustment.
Our gentle style of corrective care has helped patients of all ages, from infants to elders, and pregnant mums too. We use the most modern chiropractic techniques and technologies to provide you with the care you want and deserve.
Whole Body Wellness
At Select Chiropractic, we don't just address your symptoms, we dig until we find the root cause of your pain and relieve it. We focus on maintaining the integrity of your nervous system, which controls and regulates every cell, tissue, and organ of your body.
It's your body, your choice. We provide you with the finest quality chiropractic care possible; it's up to you to decide how much of it you want.
Chiropractic and More
In addition to our focused chiropractic care, we also offer Spinal Decompression Therapy. Combining complementary therapies may provide that extra bit of help your body needs, raising the level of care even higher.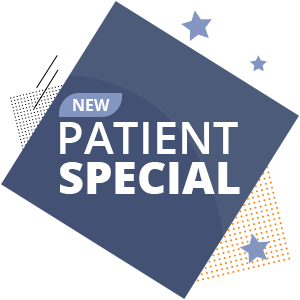 Take Advantage of Our New Patient Special
For $29, all new patients receive a consultation, history review, examination and testing on the first visit, and report of findings on the second. If an adjustment is indicated, there will be an additional $30 charge. Patients are advised of what is covered before the consultation begins.
Once a patient has received care, they're eager to continue exploring what else chiropractic can offer.
MEET DR. DARCY WILLAERT
Questions? We Have Answers!
Wondering whether chiropractic care will work for you? Give us a call; we'd love to chat with you and address your questions and concerns. Contact us today!

About Select Chiropractic | (03) 9356 4833