Headache Relief in St Albans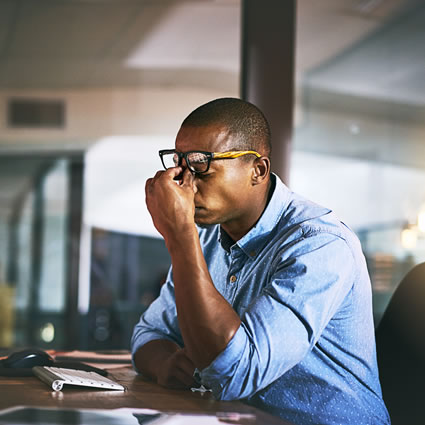 Headaches are an all too common condition, ranging from mild and occasional to severe and chronic. Some people suffer for a long time without relief, which has a debilitating effect on their lives. Fortunately, chiropractic care is a natural, non-invasive option that offers solutions for those experiencing frequent or chronic headaches or migraines.
What Are the Causes?
While most headaches originate from the cervical spine due to misalignment, there can be many other causes for headaches, including
Dehydration
Past or current trauma
Poor posture while using technology, "Tech Neck"
Hormonal imbalances
Vertigo
Blurred vision
Poor posture or ergonomics
Allergies and sinus problems
Sleeping position
Chiropractic helps maintain optimal alignment of the spine, allowing the body's nervous system to properly communicate with the brain. Adjustments also help improve circulation throughout the body, resulting in improved oxygen delivery and nutrient absorption, which may also help reduce head pain.
This form of natural medicine uses hands-on, manual therapy techniques to adjust the spine and musculoskeletal system. By restoring the imbalances in the body, our doctor helps alleviate tension in the head and neck area, which may cause or exacerbate headaches. It also avoids the potential side effects associated with the use of painkillers, such as stomach ulcers and rebound headaches.
A Holistic Approach
Our chiropractors will assess the patient's overall health and use a range of techniques tailored to address the underlying causes of their headache. This may include gentle spinal manipulation, spinal decompression therapy, corrective exercises, stretching, lifestyle advice, and nutritional counselling. By reducing muscle tension and restoring balance to the body, we help reduce the severity and frequency of headaches.
While there is no guaranteed cure for headaches, chiropractic care may provide a way to manage the condition, improving both the quality and quantity of your life. Making lifestyle changes, and also following a specialised exercise program for self-care, are important aspects of your plan.
Give Chiropractic a Try
If you are looking for relief from your discomfort, speak to a team member today. Our doctor will assess your condition and develop an individualised care plan tailored to meet your specific needs. With the right care and guidance, you can find relief from even the most stubborn headaches.
CONTACT US

Headache Relief St Albans, Kings Park VIC | (03) 9356 4833