New Patients at Select Chiropractic
Welcome to Our Space!
We're excited you decided to come to Select Chiropractic for your healthcare needs. Upon entry, you'll receive a warm welcome from our friendly staff. They will give you a tour of the office and make sure you're comfortable.
We're invested in you because we care about you, your health, and your wellness. We want you to know and feel you've come to the right place for care.
If you haven't completed the online registration prior to your visit, our staff will ensure all is in order before your consultation.
In-depth Consultation and Examination
Your doctor will explain what chiropractic is, what it can and cannot do, and answer your questions. They will review your medical history and gather any pertinent information. Finally, your health goals will be discussed, as well as our patient expectations.
Next, you'll undergo a complete physical examination, chiropractic testing, and X-rays if necessary. If there are no contraindications, you may receive a gentle adjustment to provide some relief.
The doctor will use all your results to develop a unique care plan to address your condition and your body's needs. Depending on severity, this visit may take 45-60 minutes.
Your Customised Care Plan
Your second appointment is typically scheduled for the next day. At this time, your doctor will do a Report of Findings, including a review of the examination results. They'll discuss the history of your problem and any possible causes.
After doing postural scans, it will be decided whether we can improve your health. Keep in mind that chiropractic does not cure any condition. Our focus is on finding where your problem is and helping reduce your pain and discomfort, so your body can heal.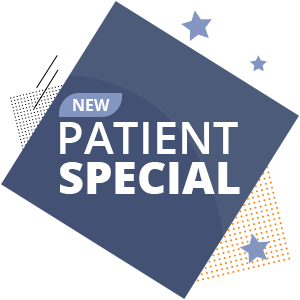 Take Advantage of Our New Patient Special
For $29, all new patients receive a consultation, history review, examination and testing on the first visit, and report of findings on the second. If an adjustment is indicated, there will be an additional $30 charge. Patients are advised of what is covered before the consultation begins.
Contact us to book an appointment and see what a difference chiropractic care may make in your life. Relief from pain is possible; book today!
CONTACT US

New Patients at Select Chiropractic | (03) 9356 4833